Production News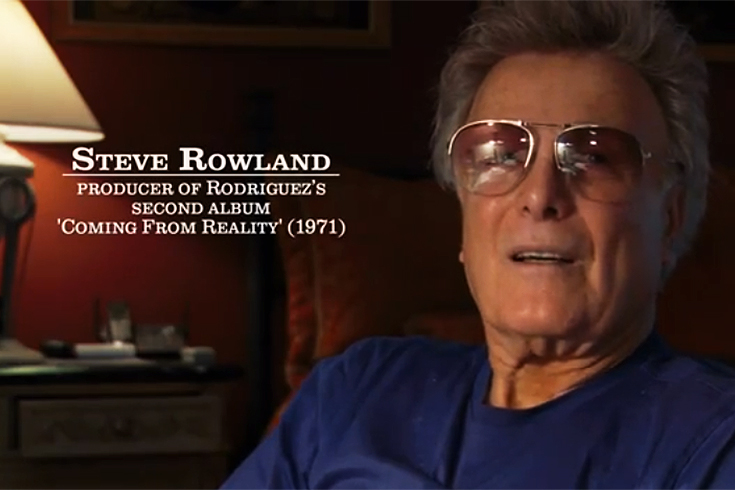 Sugarman, the soundtrack
Steve Rowland produced Rodriguez's second and final studio album "Coming From Reality" in 1970, originally released by Sussex Records in 1971. It was later released in South Africa in 1976 with the alternate title "After the Fact".

The production of a third album is currently being discussed...
Elise Richmond Show Part-2

>
Sugarman Finds Radio City
"Playing mainly the songs heard in the documentary, "Sugar Man," "I Wonder," "Street Boy," "The Establishment Blues," he also added in deeper cuts from his two albums, 1970's Cold Fact and 1972's Coming From Reality like "Climb Up In My Music," "You'd Like To Admit It." While rumors that a new album will arrive in the future, we are still all discovering his music as if it was brand new.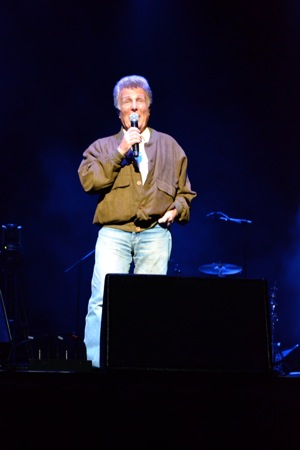 During his 75-minute set, he even took time to give a shout out to South Africa, "Anyone from South Africa here?" With many in attendance, it is South Africa who Rodriguez belonged to first and how he is a global sensation. We must all thank South Africa for finding a piece of buried American treasure that was hidden in the blue-collar parts of Detroit. Now, it raises the question, how many more like Rodriguez are out there that we need to search for?"
Salvatore Bono
source : http://www.huffingtonpost.com/
TicketMaster Review - october 2013
Rodriguez sounded amazing!!! Radio City Music Hall "The concert he had at the beacon theater in April was sold out so I did something I usually don't do and bought this ticket 6 months plus in advance wanting to see him but with no expectations. The seats were great, the sound was excellent and vocally he was closer to the original recordings than I thought he would be given they were done over 40 years ago. The band was excellent though my one issue was he ended several songs by strumming on the guitar out of sync with the band. He may have had issues with tuning or this may have been a cue to the band to end the song or something else but otherwise the concert was excellent and the mostly packed radio city music hall really appeared to enjoy it as well. If you are fan or just like the music I recommend seeing him as soon as the tour comes to a city near you."
Dski3
source : http://reviews.ticketmaster.com/
Rodriguez : "the Man, the Artist, the Legend"
Rodriguez's surprise resurgence has inspired a return to live performance for the artist, who has played to rapturous concert crowds in several major cities, as well as on The Late Show with David Letterman, Tonight Show with Jay Leno and in feature stories on his unlikely comeback on 60 Minutes and CNN.

source : Radio City website - october 2013
ABOUT COMING FROM REALITY
"I've produced a lot of big-name artists with big hits, like Peter Frampton and Jerry Lee Lewis, but I've never worked with anyone as talented as Rodriguez," Steve Rowland, who produced the singer's second album, "Coming From Reality," said in a telephone interview from his home in Palm Springs, Calif. "I never understood why he didn't become a big star, so to see him rise like a phoenix from the ashes, it's just as inexplicable, but it makes me really, really happy this is going on for him, because he's a wonderful, humble person, and he really deserves it."


source : NY Times : A Real-Life Fairy Tale, Long in the Making and Set to Old Tunes - By LARRY ROHTER
Published: July 20, 2012
ABOUT THE PRODUCTION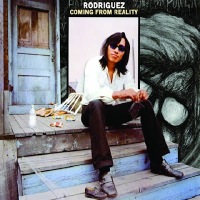 Back in 1971, 'Coming From Reality' was Rodriguez's last gasp, the follow-up to 'Cold Fact' and the final album he was allowed to record for the Sussex label. Unearthed, once again, by Light In The Attic records, it's another treat for fans new and old, designed – at the time – as Rodriguez's vision of a perfect pop album.
'Coming From Reality' found Rodriguez decamping from Detroit to London's Lansdowne Studios, where the album was recorded with some of the UK's top talent including Chris Spedding (Paul McCartney, Sex Pistols, Dusty Springfield, Harry Nilsson) and producer Steve Rowland (The Pretty Things, PJ Proby and the man who discovered The Cure), who recalls 'Coming From Reality' as his favourite ever recording project
"We recorded the album within a month, intensely working each and every day," says Rodriguez, who still lives in Detroit. "We pushed all the recordings to a shortened time, so we would have a sec to visit Europe while we were over there. After the sessions, we travelled to Paris, Amsterdam and Brussels. We wanted to see as much as we could. It really was such a sweet time."
Highlights include the super-poppy 'To Whom It May Concern', the Rocky Raccoon-inspired 'A Most Disgusting Song' and period piece 'Heikki's Suburbia Bus Tour'. "Heikki was a Detroit guy with long blond hair, slighted for being a hippie," explains Rodriguez. "We decided to rent a bus, fill it with booze, hippies and mason kinda beards, and drive around Detroit. It was a bit of a party."
source : http://hangout.altsounds.com/
For his second album, Rodriguez decamped to London at the request of producer Steve Rowland, who had heard Cold Fact and wanted to produce him. Since Cold Fact had made little in the way of commercial movement, Rodriguez jumped at the opportunity. Session musicians like renowned guitarist Chris Spedding lent a hand on production, which was overseen by Steve Rowland. (Curiously, the latter would go on to use about half of Cold Fact for Family Dogg's oddity The View from Rowland's Head.)
Sussex re-released Coming from Reality in 1976 as After the Fact. It lay out of print worldwide for several decades until 2009, when Light in the Attic resurrected it, along with the debut, and added three bonus tracks recorded during 1972-1973, back in Detroit, with Mike Theodore and Dennis Coffey again producing.
ABOUT THE DOCUMENTARY
Searching for Sugar Man is a documentary film directed by Malik Bendjelloul, which details the efforts of two Cape Town fans in the late 1990s, Stephen 'Sugar' Segerman and Craig Bartholomew Strydom, to find out whether the rumoured death of American musician Sixto Rodriguez was true, and, if not, to discover what had become of him. Rodriguez's music, which never took off in the United States, had become wildly popular in South Africa, but little was known about him there.On 10 February 2013, the film won the BAFTA Award for Best Documentary at the 66th British Academy Film Awards in London and two weeks later, it won the Academy Award for Best Documentary Feature at the 85th Academy Awards in Hollywood.

source : Wikipedia