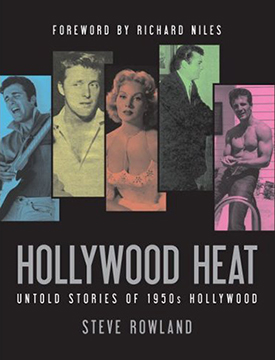 As a member of Hollywood "royalty", Steve Rowland is in an ideal position to kiss and tell about the movie legends of the 1950s, his friends and neighbours in Beverly Hills.
As an actor with credits in a dozen classic 1950s pictures and many great TV Westerns, Steve worked alongside many shimmering stars of the motion picture firmament. But he was also a teenage gossip columnist with an insiders access to all that was most hot and happening in Hollywood s golden age.
Hollywood Heat
contains untold stories about Marilyn Monroe, James Dean, Elvis Presley, Steve McQueen, Natalie Wood, Joan Collins and many more - the kind of stories that only an insider would know.