BIOGRAPHY
"If you're not living on the edge, you're taking up too much room." Steve Rowland

Born in Hollywood, actor, singer, columnist, author and record producer Steve Rowland grew up in Beverly Hills during the Golden Age of Hollywood. His father was film director Roy Rowland, his mother Ruth was a scriptwriter and the niece of Louis B. Mayer of MGM fame.

Steve almost "naturally" began an acting career in the 50s, starring in over 35 TV shows like "Bonanza", "Wanted Dead Or Alive" and a two year role in "The Legend of Wyatt Earp". His very first film appearance was at 11 year's old in MGM's "Boy's Ranch", singing Darling Clementine in the campfire scene. Film appearances included co-starring roles in "The Battle of the Bulge" with Henry Fonda and Telly Savalas, "Gun Glory" with Stuart Granger and Rhonda Fleming, "Crime in the Streets" with John Cassavetes and Sal Mineo, and in the original version of "The Thin Red Line" with Keir Dullea and Jack Warden.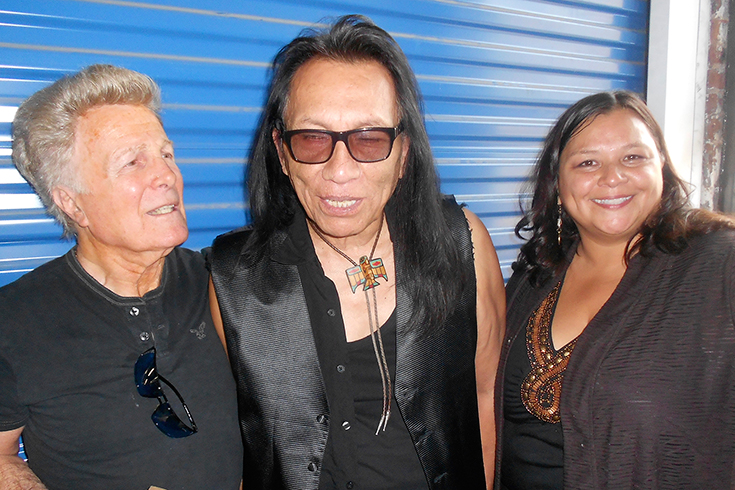 Rodriguez : "the Man, the Artist, the Legend"
Rodriguez's surprise resurgence has inspired a return to live performance for the artist, who has played to rapturous concert crowds in several major cities, as well as on The Late Show with David Letterman, Tonight Show with Jay Leno and in feature stories on his unlikely comeback on 60 Minutes and CNN.


source : Radio City website - october 2013
Chapter 6 excerpt from HOLLYWOOD HEAT, the book
THREE FOR THE ROAD
I felt depression creep in as I desperately tried to flash back to my earlier adventure in dreamland. Not a chance. I had to face it. I was getting bugged out and frustration was taking over rapidly. A lonely night was looming. On a hunch, I threw a call to Elvis who at the time was staying at the Beverley Wilshire Hotel.